PolymBlend®
PolymBlend®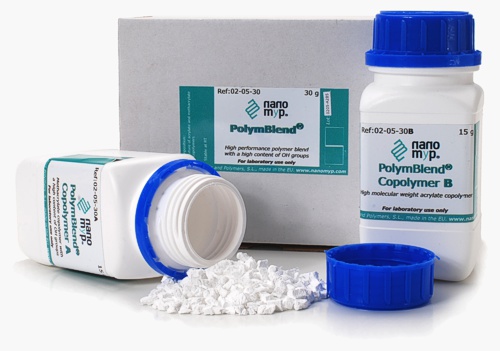 Polymer blend functionalized with OH groups
PolymBlend® is a polymer blend which has been formulated with an optimum mixture of two high molecular weight statistic copolymers to produce materials with properties difficult to achieve with conventional polymers (see the Technical Data Sheet).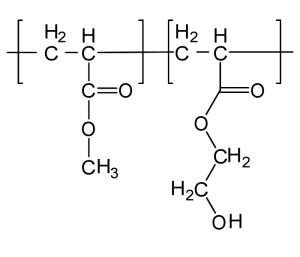 Copolymer B
MAA-co-HEA
(average Mw 2,000 kDa, PDI < 1.5)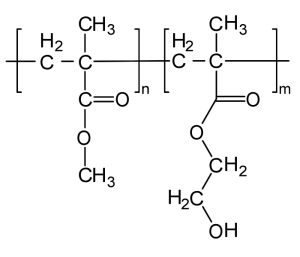 Copolymer A
MMA-co-HEMA
(average Mw 200 kDa, PDI < 2.5)
PolymBlend®
PolymBlend® has been thoroughly optimised for the production of non-woven mats by electrospinning with different percentages of OH groups in their structure and excellent mechanical and physicochemical properties. You can see the excellent characteristics of PolymBlend® in the following video:
PolymBlend Electrospinning Guide
View the User Guide for Processing PolymBlend® by Electrospinning and see how easy it is in the following video:
PolymBlend Applications
View the AppNote and see the following video of the applications of PolymBlend®:
Ordering information
PolymBlend® is a registered trademark of Nanomateriales y Polímeros S.L. Avd. Innovación 1, E-18016 Armilla (Granada) Spain
Price does not include shipping/handling and applicable sales tax
This product is for research use only and it is not intended for use in humans or for in vitro diagnostic use.